"INNOVA TELECOMMUNICATION",
a professional manufacturer specializing in innovative Antenna and base station equipments with our brand name "SUMTEL". We vision to be the number 1 leader of local telecommunication in Thailand and one of the global leading manufacturers in the near future. With our vision, we drive willfully to our mission to serve our customer with our 100% satisfaction to our tailor-made products. Flagship products include Indoor and outdoor mobile base station antenna, filter, combiner and RF accessories which are available in standard, custom specification and OEM basis. With the rapid growth of telecommunication industry, we also develop our staffs and our products to be up-to-date to the technology to achieve our vision and mission continuously.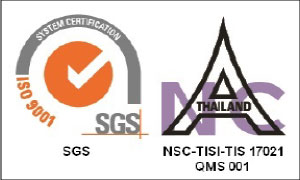 Vision :
Vision : "To be No.1 leader of local telecommunication manufacturer in Thailand"
Mission :
Together with our team and customers, we commit to unceasingly research and develop our products and staffs to completely meet total customer needs and satisfactions and also to be up-to-date with the continuous advanced technology.